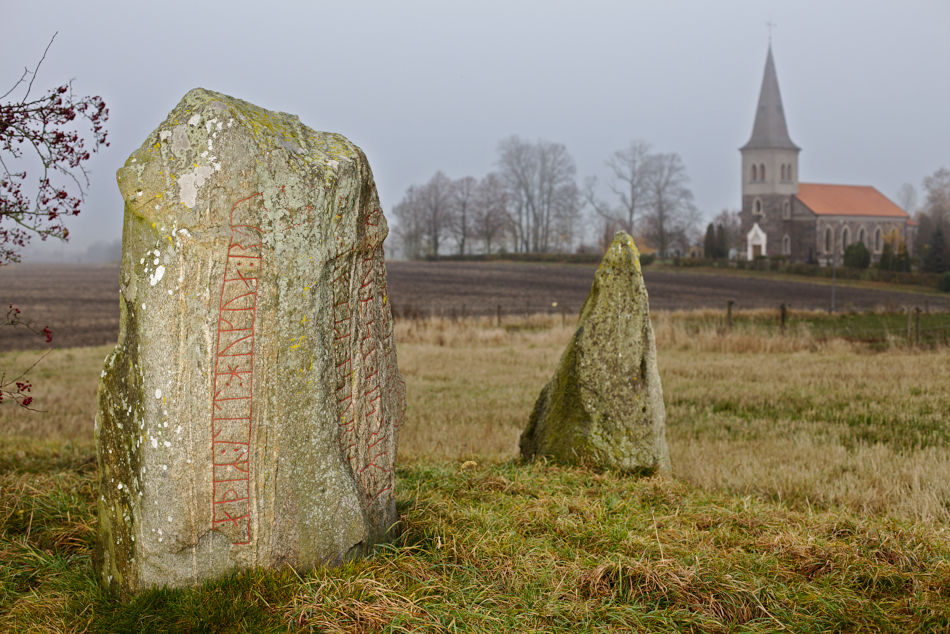 Tulestenarna, eller Västra strömonumentet, ligger som namnet säger i Västra Strö utanför Eslöv. De står förmodligen på samma plats som de en gång restes på. En del av runorna är digitalt ifyllda och likaså ansiktet på bilden längst ned. Den stora stenen har nummer DR 334 och den mindre med ansiktet har nummer DR 335. Faðir som är på svenska är Fader var också ett mansnamn.
The Tule stones or The monument of Västra Strö are a couple of stones near the church in the village. Two of the stones are runestones. The bigger one, DR 334, and the smaller one, DR 335, with a face at the other side of the stone. Some of the runes and the whole face are painted in GIMP.
Faðir in the beginning is the English word Father, but also a male name.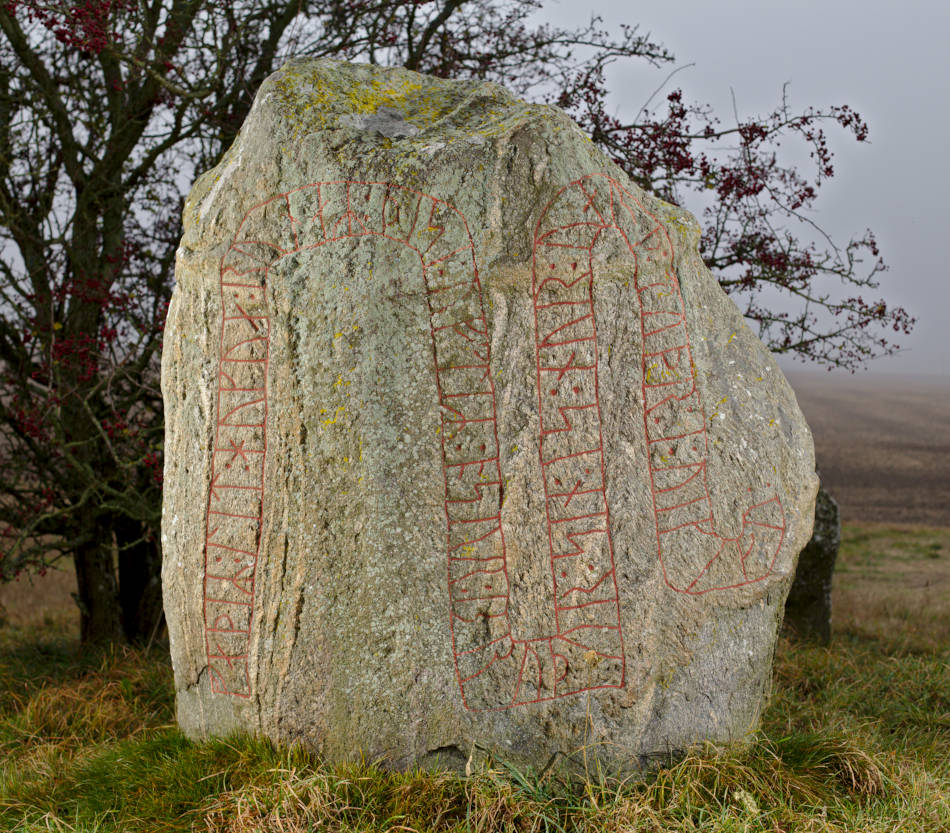 Fader lät hugga dessa runor efter Ösur, sin broder, som norrut vart död i viking.
Father carved these runes after Osur, his brother, who died in the North in viking.
Faðirは兄弟のOsurのためにこのルーン文字を彫った。彼は北の地の戦いで亡くなった.

Fader lät hugga denna sten efter Björn, som ägde skepp med honom.
Father carved this stone after Björn, who owned ship together with him.
FaðirはBiurnのためにこのルーン文字を彫った。二人はヴァイキング船を持っていた。